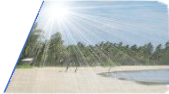 Experience the Real Sri Lanka






Sri Lanka is a paradise island shaped like a tear drop in the Indian Ocean. Formerly known as Ceylon and famous for its wonderful tea, Sri Lanka is a vibrant country with an incredible history, rich in its diversity of culture, race, language and religion. The island has an abundance of natural resources, fauna and flora, mountains, rivers and beautiful beaches. It is located at the crossroads where East meets West and is regarded as the gateway to South Asia.
The hill country has gorgeous rolling hills and tea plantations.
The entire island is teeming with bird life and exotics like elephants and leopards. The people are friendly, food delicious and costs low!
A stunning island filled with beaches and wild life sanctuaries like the Elephant Orphanage, ancient cities, hills, beaches - and most of all, it's incredible beauty.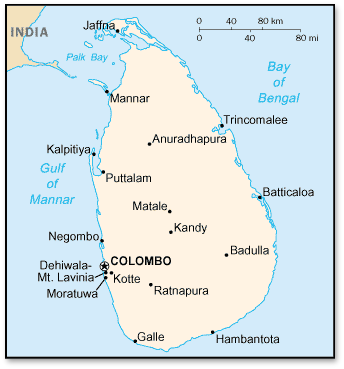 Size
The Island occupies some 25,332 sq. miles (about the size of Scotland) and the population is about 20,000,000 people (Scotland has about 5,000,000 people).
Cities
The Commercial Capital is Colombo with a population of approximately 800,000. (Sri Jayewardenepura Kotte is the legislative capital )
Other large cities include - Jaffna, Kandy, Galle
Ports - Colombo, Trincomalee, and Galle
International Airport - Katunayake (20 miles from Colombo)
Terrain
Coastal plains, central hills, mountains (highest mountain: Pidurutalagala 8,281 feet)
Time Difference
Standard time in Sri Lanka is 5.5 hours ahead of GMT.